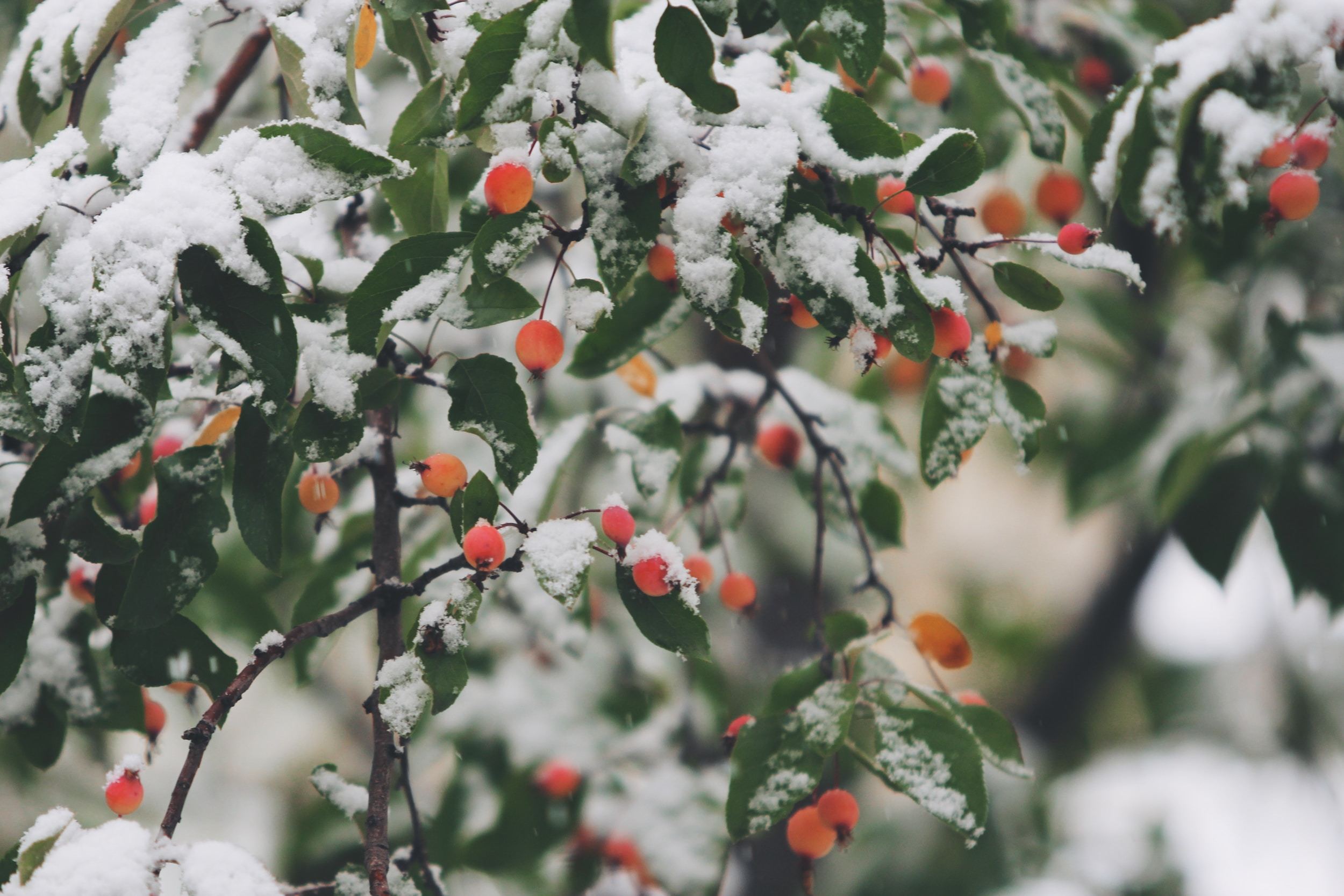 Nature is powering down for winter in Central Ohio. You may have heard this is a time for 'fall cleanup' but at Plant Connections I don't see nature as being 'messy' during this process. Fall is a critical time for seed, nut and fruit production as well as creating winter shelter for birds, animals, and beneficial insects.
Here's what I recommend to winterize your landscape for you and for Mother Nature.
Some standing vegetation can be left for spring when it will pull easily out of the ground. Leaving some of the more attractive plants provides some winter interest during the dreary and snowy months ahead.
Pull annuals from containers and beds.
Remove all invasive weeds in mulched areas as well as around trees and shrubs.
Cut back perennials that do not provide seed or fruit for birds and wildlife.
Aerate mulch to insure and promote water filtration.
Prune trees and shrubs as needed.
Shred fallen leaves and use as a light winter mulch layer.
Touch up edging as needed.
My approach is to find a good balance between allowing for the natural seasonal process to do its thing for the benefit of plants and wildlife as well as to insure an attractive cared for landscape. I work for you and with Mother Nature!
Call to schedule a property walk about and free estimate. My hourly rate is very reasonable.